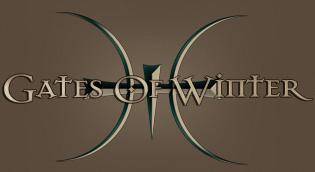 Estilo:
Progressive Metal / Melodic Metal
Origen:
Canada
Lanzamiento:
2008

.Gates of Winter Official Web.
Comentario:
Gates of Winter .. nos presenta su ultima placa .. en estudio.. 'Lux Aeterna' .. Es sonido totalmente fresco .. recomendado para los amantes de bandas como 'Symphony X' .. 'Iced Earth' .. etc .. Las vocales de Lee Maines son realmente sobervias .. notandoce la influencia en su voz baritona suave .. de los grandes del Power Metal .. Matt Barlow y Russell Allen .. las cuerdas y teclados cumplen a cabalidad con su trabajo dandole una atmosfera algo Sinfonica a 'Luex Aeterna' .. No habia posteado este disco hasta no terminar de apreciarlo .. y pues me dejo un buen sabor al oido .. especialmente en canciones como 'The Burning Kingdom Part One: A Dark Affliction' en la cual se experimenta un juego interesante y atrapador con vocales femeninas .. y 'Life Force Rapture' el track con el que se inicia el viaje dentro de Lux Aeterna.. es una tremenda dosis de poder y talento de estos jovenes musicos.. que sin duda despues de este Album conseguiran disquera.. ya que los mas sorprendente al mirar su website.. es que toda la produccion giras.. album y lo demas ha sido por merito propio.. asi que seria bueno apoyarlos comprando su disco si esque gustan de el..
.Recomenado.
.Track List.
1. Life Force Rapture
2. Burning Kingdom I - A Dark Affliction
3. Burning Kingdom II - Heavenly Insurgence
4. Burning Kingdom III - Lux Aeterna
5. The Wildwood Pariah
6. Winter Flight
7. Gates of Winter
8. From the Flesh
9. Omega
[DESCARGA]
Pass:
http://7shadesofmetal.blogspot.com